Advisory Council

Georgina Swain

Richard Tite

Lorenco van Wieringen

Anna Thyrell

Richard Canning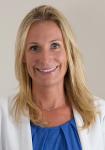 Georgina Swain
Advisory Council Member
Georgina majored in Psychology and English at the University of Stellenbosch, South Africa. She quickly learnt that the theories behind psychology are closely entwined with the decision making process in business and that, through the messages we project, we can directly influence opinions, beliefs and attitudes – whether it be in writing a bid document or social media commentary, developing a campaign, protecting a brand in a crisis, or in winning business. It was this realisation that led her to specialise in marketing, business development, and public relations.
With a breadth of marketing and communications experience gained in financial services, legal, technology and B2B environments, Georgina is also a Member of the Chartered Institute of Marketing (MCIM) and a Fellow of the Chartered Institute of Public Relations (FCIPR).
Today, Georgina runs her own consultancy, Bridgecape, applying her extensive knowledge of internal and external corporate communications, brand management and online and offline marketing strategies to benefit her clients which span a broad range of industry sectors in the UK and South Africa.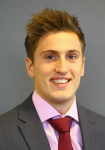 Richard Tite
Advisory Council Member
Richard has worked in business development for over 6 years. He began working for a business development consultancy during his Business and Management degree from Oxford Brookes University. Richard understands what it takes to enter the industry with limited experience beforehand.
After graduation, Richard worked in the business development team of a Top 100 law firm, contributing fresh ideas, creative writing and a passion for winning new business. Today he works on UK and European bids and pitches for a listed global real estate services provider.
On the Advisory Council Richard represents the UK, and the interests of students and younger members.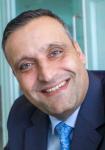 Lorenco van Wieringen
Advisory Council Member
As a former business development director and having led global business development teams and professionals, I have come to realise that having a thorough understanding of proposals, bid management and purchasing processes is crucial to the success of every organization selling products or services.
I recently completed a highly accredited Executive MBA, and my dissertation focused on the relationship between client loyalty, how to achieve it and revenue and margin growth. The "how" in the sales process and its alignment with the way the customer purchases services or products proved to be crucial elements in a long term sustainable and profitable relationship.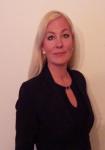 Anna Thyrell
Advisory Council Member
Anna Thyrell holds a Master in International Business Administration from the University of Lund. She has also studied at Solvay Business School in Brussels and at the Grand Ecole de Commerce, Aix-Marseille. Since 2007 Anna has been the part-owner and Marketing Director of Smart Communications AB. In 2008 Anna founded 0771 KONSULT, a consultancy specialising in sales strategies, marketing and translations.
She has successfully worked as a business developer in the IT and Telecoms industry both domestically in Sweden and internationally in a number of European countries and the Middle East since her graduation in 1999.
"Having worked in sales for more than 15 years within IT and Telecommunications in a highly competitive and global environment, I find it of the uttermost importance to deliver a razor sharp proposal to the customer, combining the sales strategy, bid management and product mix as the essential components of sales success."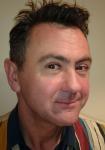 Richard Canning
Advisory Council Member
Richard is Professor of British and American Literature at the University of Northampton where he is the Subject Leader for English and Creative Writing. He completed a bachelors degree and his doctorate at Balliol College, Oxford, and has taught there and at the Universities of Warwick and Sheffield. He is the author or editor of nine books, and specialises in nineteenth- to twenty first-century fiction. He is a literary biographer and also a frequent reviewer for The Independent, Literary Review and the Times Literary Supplement among others. In addition to Richard's research, teaching and supervising responsibilities, he plays a full role in the administration of his programmes, team and the wider University, sitting on the Research Enterprise Committee and Senate. He has had considerable success in preparing successful bids for external research grants, and has led on employability initiatives in his own field. He brings insights from each to the International Proposals Academy as a member of the Advisory Council.
"I often quote American author Ralph Waldo Emerson to our Creative Writing students: 'Insist on yourself; never imitate.' Dull writing - whether it be a short story, sonnet or business proposal - sells its author short, and fails to have impact. A key skill in presenting our ideas in all contexts is to be true to ourselves, and fully to convey the originality and appeal of all we think, feel or want to be or do.".